AUDIX FP5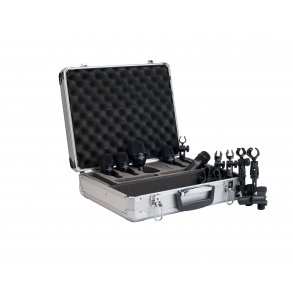 Kr. 2.699,-



FP7


Kr. 3788,-


DP-5a ikke på lager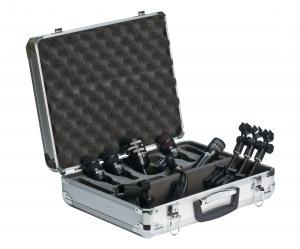 Aluminum road case
1 x i-5 snare mic
2 x D-2 tom mic
1 x D-4 floor tom mic
1 x D-6 kick mic
4 x DVICE (gooseneck clip)
DP-7 ikke på lager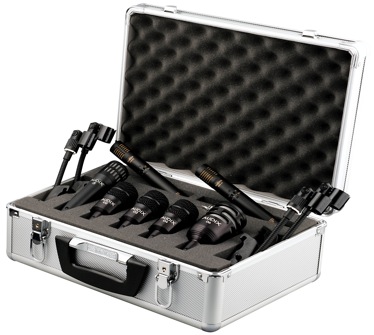 Aluminum road case
1 x i-5 snare mic
2 x D-2 tom mic
1 x D-6 kick mic
1 x D-4 floor tom mic
2 x ADX-51 - condenser (overhead) mic
4 x DVICE (gooseneck clip)


DP-Elite 8 ikke på lager
Aluminum road case
1 x i-5 snare mic
2 x D-2 tom mic
1 x D-6 kick mic
1 x D-4 floor tom mic
2 x SCX1-c overhead mic
1 x SCX1-hc hi-hat mic
4 x DVICE (gooseneck clip)





F9 Kr. 1.185,- Cymbals overheads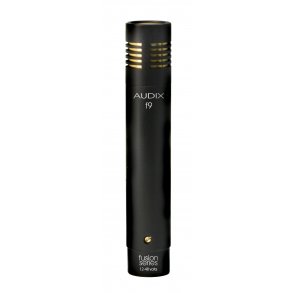 Condenser microphone designed for crisp clear hi-hat, cymbal and overhead applications. Excellent for acoustic instruments. 12-52 V phantom power required. Condenser Cardioid 40 Hz - 20 kHz

i-5



snare
Kr.: 734,-

Snare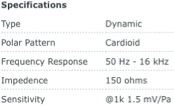 D-2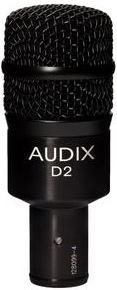 Kr.: 939,-



RACK TOMS, CONGAS, FLOOR TOMS, GUITAR CABS, SAXOPHONE
Considered to be the ultimate tom mic, the D-2 is designed to capture
the warmth and punch of instruments with upper mid bass. The D-2
is the perfect combination of attack and decay and can be
successfully used with very little or no gating.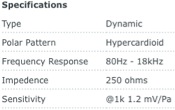 D-4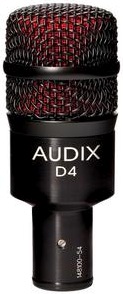 Kr.: 1.284,-



FLOOR TOMS, KICK DRUM, BASS CABS, DJEMBE, CAJON,
PIANO, SAX, CLARINET, TROMBONE, LESLIE BOTTOM
The D-4 utilitzes an innovative capsule design that enables it to
capture full range instruments as well as instruments with
extended frequencies below 100 Hz. In fact, the D-4 extends
down below 40Hz, a remarkable feat for a microphone of this
size and versatility. With its great low end response, SPL
handling, clarity and detail, the D-4 is the most versatile
of all the D-series microphones.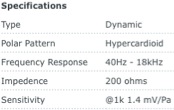 D-6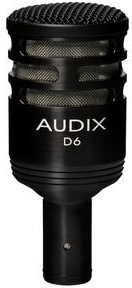 Kr.: 1.489,-



KICK DRUM
The D-6 will impress anyone looking for a huge, clean, and undistorted kick drum
sound. The D-6 offers a combination of ground-shaking lows along with clarity and
attack. Stylishly machined by Audix from a solid bar of aircraft aluminum, the D-6 has a
frequency response of 30 Hz - 15 kHz and a cardioid pick-up pattern. The D-6 is
designed to sound good in any position and it is not dependent on finding the "sweet
spot" of the drum. The capsule for the D-6 features the same legendary VLM technology
that has made the D series percussion and instrument microphones the number one
choice for today's live sound stages and recording studios.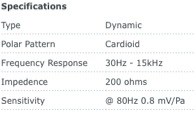 "The D-6 provides the best kick
drum sound in the business."
- Anthony Roberts, monitor engineer, Tower of Power


"I used to mess around with
trying to get the perfect kick
drum sound. Now, with the D-6,
it's just easy."
-Karrie Keyes, monitor engineer, Pearl Jam






ADX-51



Kr.: 1.629,-



Cymbals overheads, percussion, bells, hi-hat
PRE-POLARIZED CONDENSER.
The ADX-51 is a pre-polarized condenser microphone designed to handle a wide variety of live,
studio and broadcast applications. Characterized with a cardioid pickup pattern and a smooth
uniform response over a frequency range of 40-20k Hz, the ADX-51 is precision machined from
solid brass with a low reflective black e-coat finish.The ADX-51 is designed with low noise
electronic circuitry, balanced output, and switches that enable a 10 dB pad and a bass roll-off.
The ADX-51 is road-worthy and capable of handling high sound pressure levels of 142dB.
Applications include:
• Kit overheads, percussion bells, cymbals, hi-hat, goodie table
• Guitar, piano, saxophone, orchestra (zone miking)
• Group vocals: ADX-51 may be used as a hanging mic or on a stand to pick up group vocals
for ensemble, choirs or plays. Two mics may be positioned overhead or in front of the group,
at a distance of 4-6 feet apart.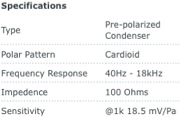 SCX-1



Kr.: 4.500,-




HI-HAT

IDEAL FOR ACOUSTIC INSTRUMENTS, OVERHEADS, CHOIR
The SCX-1 is a high quality transformerless studio condenser
microphone that has been proven to have exceptional performance
value in live sound and studio applications. The SCX-1 is available with a variety
of interchangeable capsules: cardioid, hypercardioid, and omni-directional.
A true condenser requiring phantom power of 48 - 52 Volts, the SCX-1 is highly
sensitive as an overhead or room ambient microphone and will provide audio detail
beyond your expectations.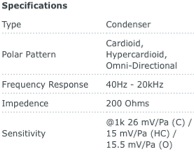 "The SCX-1 has been my secret
weapon on drum overheads and
hi-hat for many years."
Paul Rogers, front of house, George Strait