Noder
Wally Schnalle: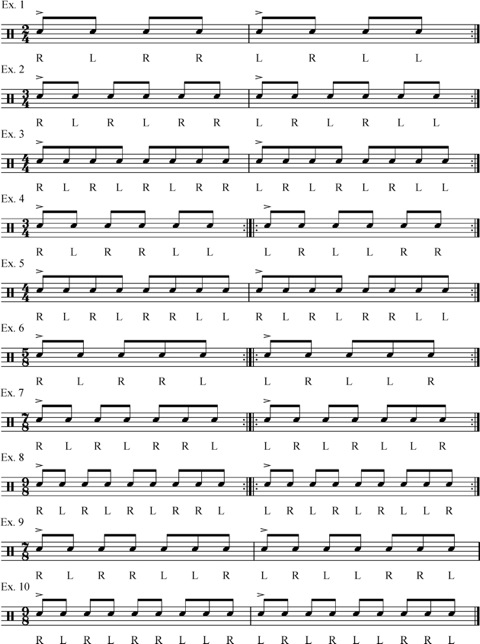 Morello Paradiddle Triplets af Danny Gottlieb: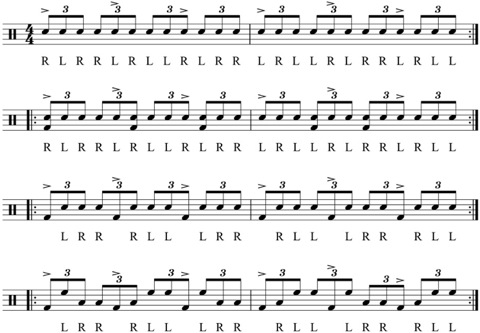 Groups Of Nine af Wally Schalle: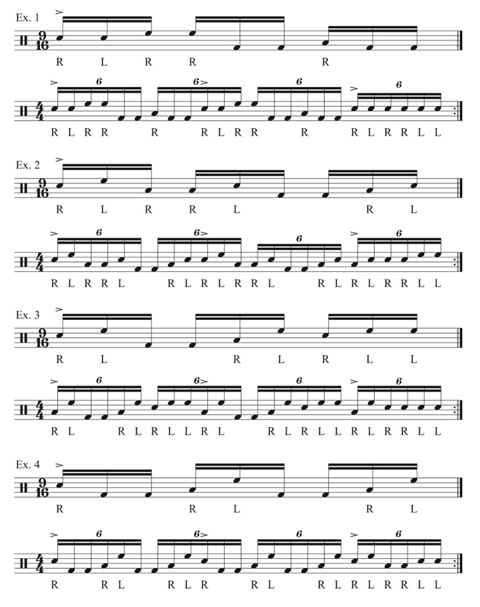 And now for something completely different:
"Johnny B. Goode" by Chuck Berry
This was one of Berry's many hit songs and its intro has carved itself into all our heads. It was on "Johnny B. Goode" that Berry first employed the new studio technique of overdubbing to record the guitar solos on this song. Fred Below recorded the drums on many of Berry's Chess Records hits, and like much of the music from this era, this song has a light swing feel that falls somewhere between a sixteenth-note and a triplet feel.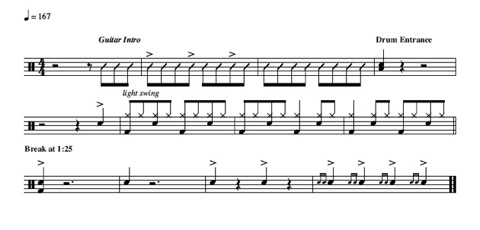 Stewart Copeland: